Availability:

In Stock

Product Code:

AIUR

Reward Points:

117
Price in reward points: 11700
Last News: AIUR wins first place on the last FPV racing event for the year in Bulgaria, a round of the World Champions League (pilot: Todor Vitanov). It also puts fastest time record on the track (pilot: Dilian Pechev).

AIUR is Ledge Team's most recent design. We asked FPV pilots what they like the most in a forum poll (starting from size, materials, shapes, thickness, ascpect ratios and so on). Rest is just our dream to materialize a vision of how should the racing frame look like. And it happened to fly freaking amazing :)
As you have maybe already seen, it is an FPV 220mm racing chassis. The main aspects we focused on:
- Rigidity – Our experience with frames for the last 3 years is that… yes, this is probably the most important characteristic for a drone. It is, because it helps reducing the vibration that goes from the motors to the flight controller, which makes tuning easier and flight behaviour sharper, locked in and predictable. Also it makes the need of further filtering less necessary and brings latency down.
- Toughness – just because no one likes to go home with charged batteries :)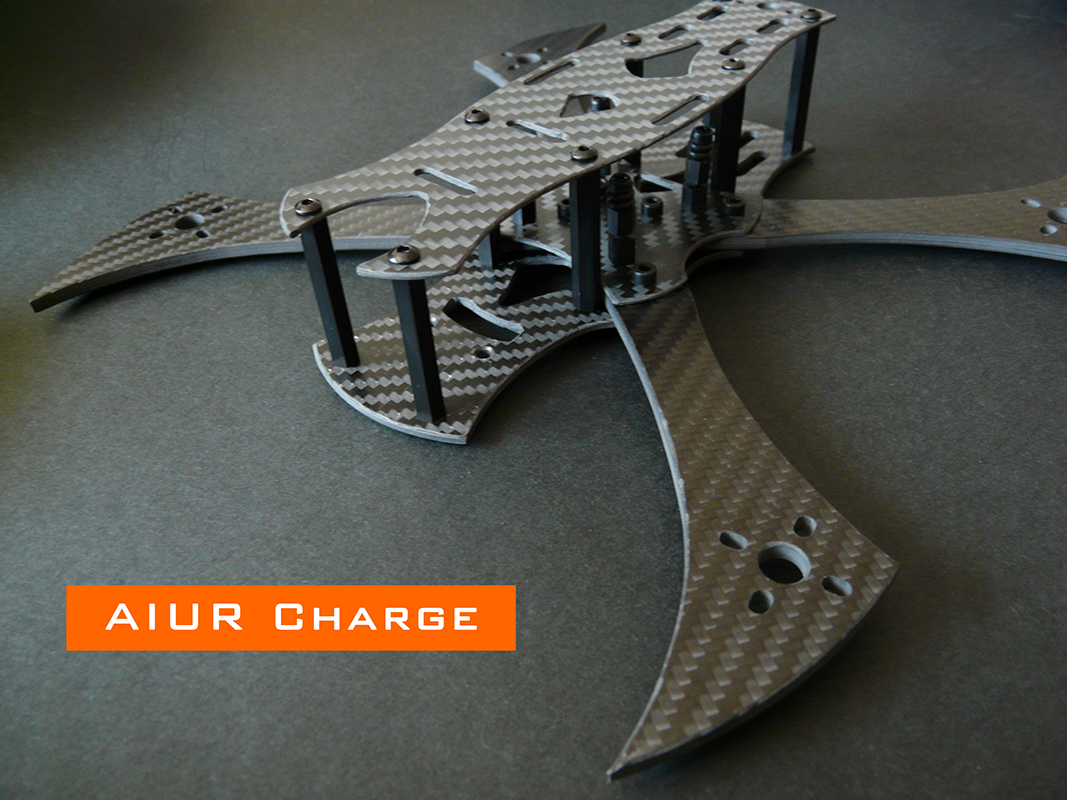 - Quick to build, easy to maintain – assemble, disassemble, build, space for components, access to hardware… maybe not as important to some, buy really pleasant when you see it's been thought out for your comfort. After all, time is expensive for every one of us, so why not have more for flying, less for doing screws :)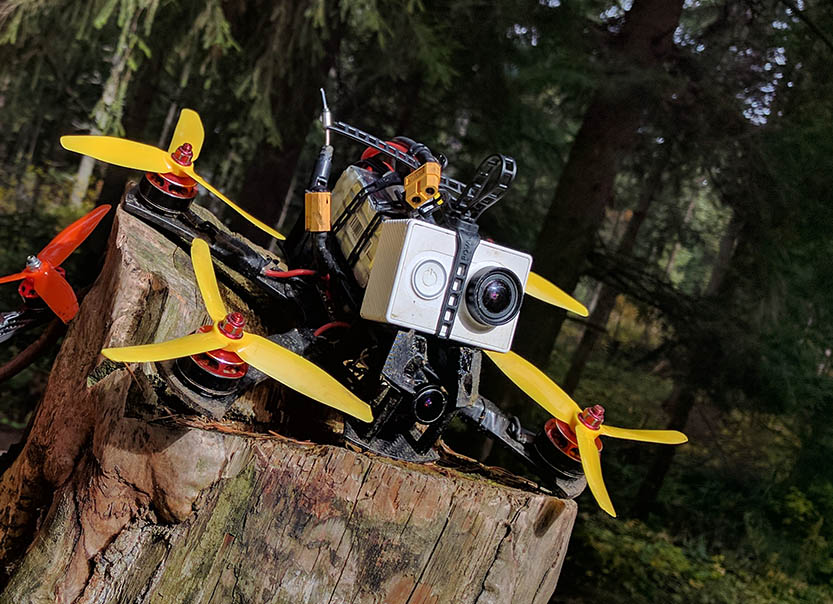 - Quality of the materials and manufacturing – oh yes, we are big with this. We have carefully chose the best carbon fiber we could find and more – all AIUR frames will be shipped with polished edges. You don't get that in other stores!
What's included with each frame:
- AIUR carbon fiber plates
- Full hardware kit (black)
- Set of spacers for mounting PDB and Flight Controller
- A set of rubber o-rings
- 2x battery straps
- 4х landing gear tabs
Technical data:
Size: 220mm.
Arms: 4mm.
Material: 3К Full Carbon Fiber, Twill Weave, Matt
Weight: 125gr.